Summer Party & Print Sale
Thursday 7th September, 6-9pm
Spitalfields Studios, 7-15 Greatorex St, E1 5NF
About the exhibition:
Come along to our studio courtyard for an evening of art and celebration, hosted by the artist community at Spitalfields Studios. Our artists will be selling original prints, drawings, illustrations, works-on-paper, and handmade jewellery, available to buy at studio prices. There will also be live music and live print-making demonstrations.
Artwork from:
Paul Anderson - Zaman Md Fakruzzaman - Annette Fernando - Jean Higgs - Katie Horwich - Temsuyanger Longkumer - Shelley Wise
Live Print-Making by:
Paul Anderson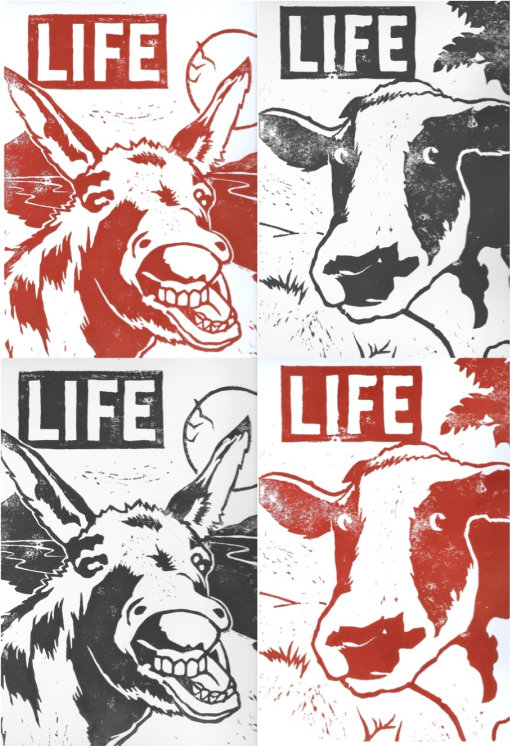 Food and Drink
Live Music by:
JJW Jazz Guitar Trio
Christoper Lane Open Studio
Thursday 7 September, 6-9pm
Mondays throughout September, 12 - 3pm
Spitalfields Studios, Craft Building, 12-14 Greatorex Street, E1 5NF
About the artist:
Christopher Lane is a contemporary British painter, specialising in abstract and figurative techniques. Come and meet the artist and see him at work behind the scenes at his East London studio. There will be the opportunity to buy original artwork at studio prices, and refreshments will also be available.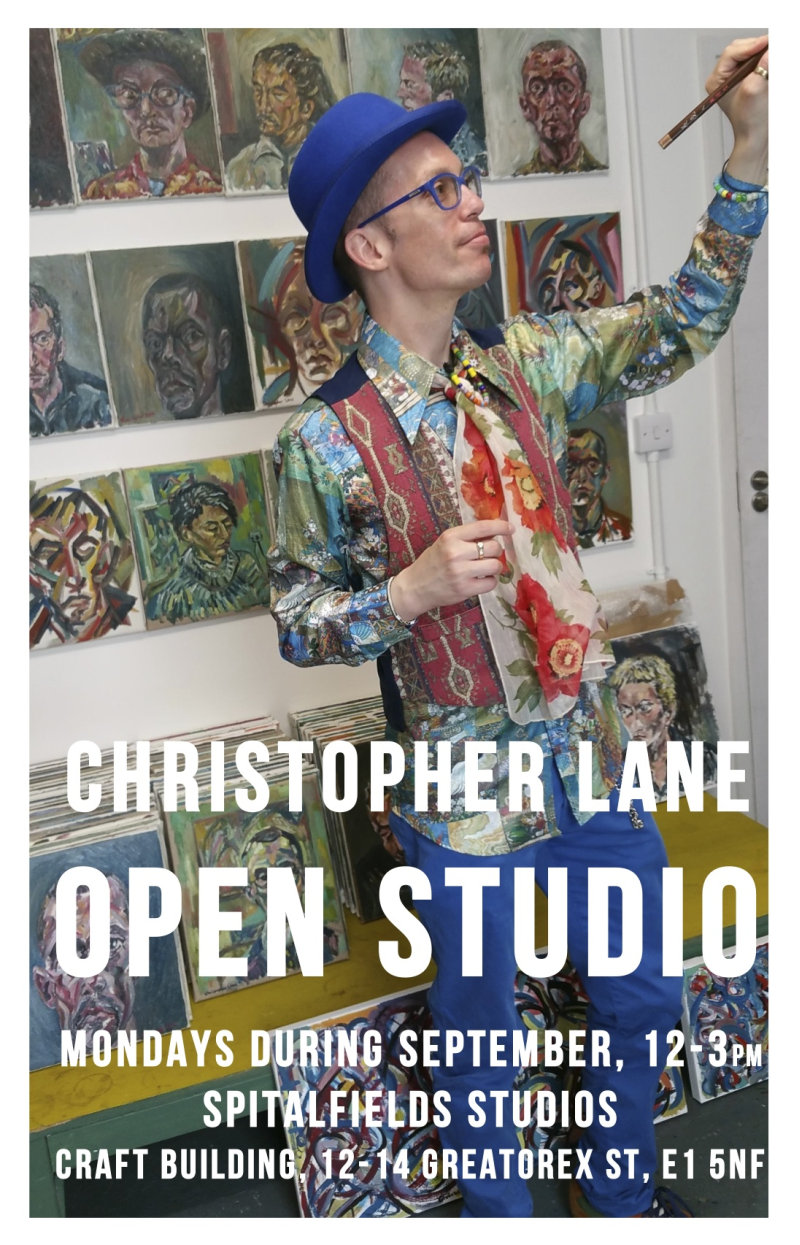 ---
Past Events
Observations
A 2-day exhibition of paintings by Angela Allen and Biddy Peppin
Opening Night: Thursday July 6th, 5 – 8.30pm
Exhibition Continues: Friday July 7th, 11am – 5pm
Spitalfields Studios, 7-15 Greatorex St, E1 5NF
About the exhibition:
As the exhibition's title indicates, the works on show are rooted in the tradition of seeing and taking note. At first sight there seems to be little in common between Biddy Peppin's representational approach and Angela Allen's structural abstraction. But by juxtaposing their apparently dissimilar works, they hope to generate a dialogue about ways in which observation can serve the artist.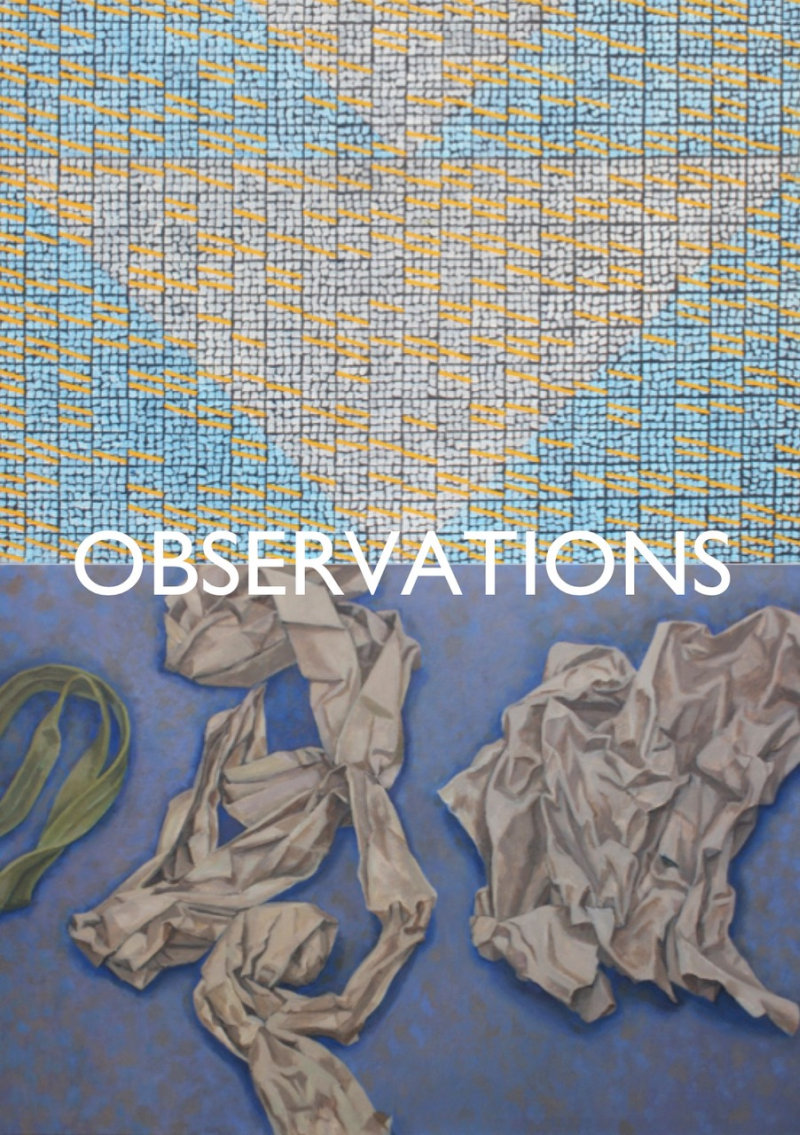 MUSA
A new Brady Arts Centre event
Brady Arts Centre, Hanbury Street, E1 5HU, a short walk from our studios.
Exhibition runs until Friday 23rd June
About the exhibition:
A solo-exhibition from Spitalfields Studios artist, Christopher Lane.
For more information about the exibition visit MUSA.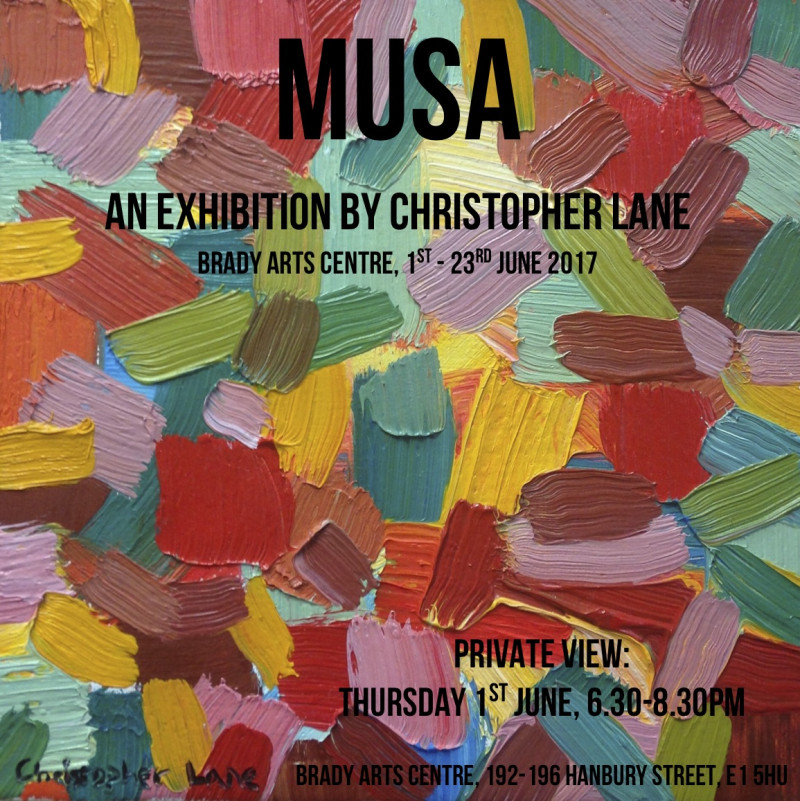 Courtyard Drawing Sale
A Spitalfields Studios event
Saturday 10 and Sunday 11 June 2017
Spitalfields Studios, 7-15 Greatorex St, E1 5NF, a short walk from the Whitechapel Gallery
About the event:
Katie Horwich and other Spitalfields Studios artists are hosting an open studio and drawing sale in our courtyard.
Drinks and refreshments provided, come and buy some art!
View Katie's website: here.